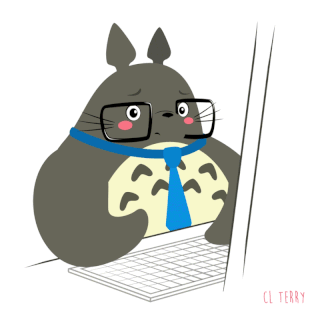 Since last year in September we have been working on a new system which has DHCP (giving you as many IPs as you need) and some other cool features. Members who have moved in since then don't know the way it was before then. Some Members have already been migrated, some haven't yet. We are switching everyone to the new system in little groups.
When we started, we originally only moved people who asked us or extensively knew what would happen. After that we migrated people who logged in to our Wi-Fi. Now we are at a point where we can see the finish line, so we will migrate everyone randomly with a 2-week information period. Usually we write mails, but some don't read those - or cannot be reached at all. For those, we have this article now.
Read your mails! They contain important information. Especially those who found their data sheet in their mailbox in the last two weeks. If you have setup mail forwarding already you will get all the information there. If you have not you can login to our Webmail and check your mails there. Please check under my.ram if you have setup mail forwarding already - or if you at least have given us an email address of yours. If not please contact us from your private mail account at Diese E-Mail-Adresse ist vor Spambots geschützt! Zur Anzeige muss JavaScript eingeschaltet sein! and we can give you some information. It is very important that we have an email address of yours you can always check! If you have lost your password we will send mails there helping you to recover it. If you would like to not get mails (from the mailing list Diese E-Mail-Adresse ist vor Spambots geschützt! Zur Anzeige muss JavaScript eingeschaltet sein!) forwarded, you can tell us and we then only save your email and don't forward to it.
On the new system old configurations won't work. So if find yourself suddenly with no Internet, you may have been migrated.
For why this isn't opt-out: RWTH net order needs us to work this way. We have no real say in this matter and we want to adopt this standard fast.
On another note: If you have any devices that don't work with our system send us its MAC address and we can add it manually and instruct you how to connect it properly.