We decided to turn off the publicly available ownCloud we hosted for every member in the club. Since it was only used by a handfull of people anyways we migrated the data store to another faster system.
And thereby, we reannounce the new, faster and more featurerich ramnet Cloud.
We packed 10TB of storage for you, of wich you will start with 100GB. You can ask for more.
So, what's better?
Web File Station looks gorgeous, is fast and easy to use
You can login with Samba or AFP: Windows shares and macOS shares!
You can use it as a TimeCapsule or Windows Backup (we can help you set it up)
It's now connected with twice the overallspeed: 2Gbit
You got access to TV recordings
Use it with a phone, tablet, pc,.. or any client you can think of!
Everyone who did actively use the old ramnet Cloud has access to the new Cloud aswell, we send you an Email.
Everyone else will have to contact us to get access. We are happy to create an account for you for free, just send us an email to Diese E-Mail-Adresse ist vor Spambots geschützt! Zur Anzeige muss JavaScript eingeschaltet sein!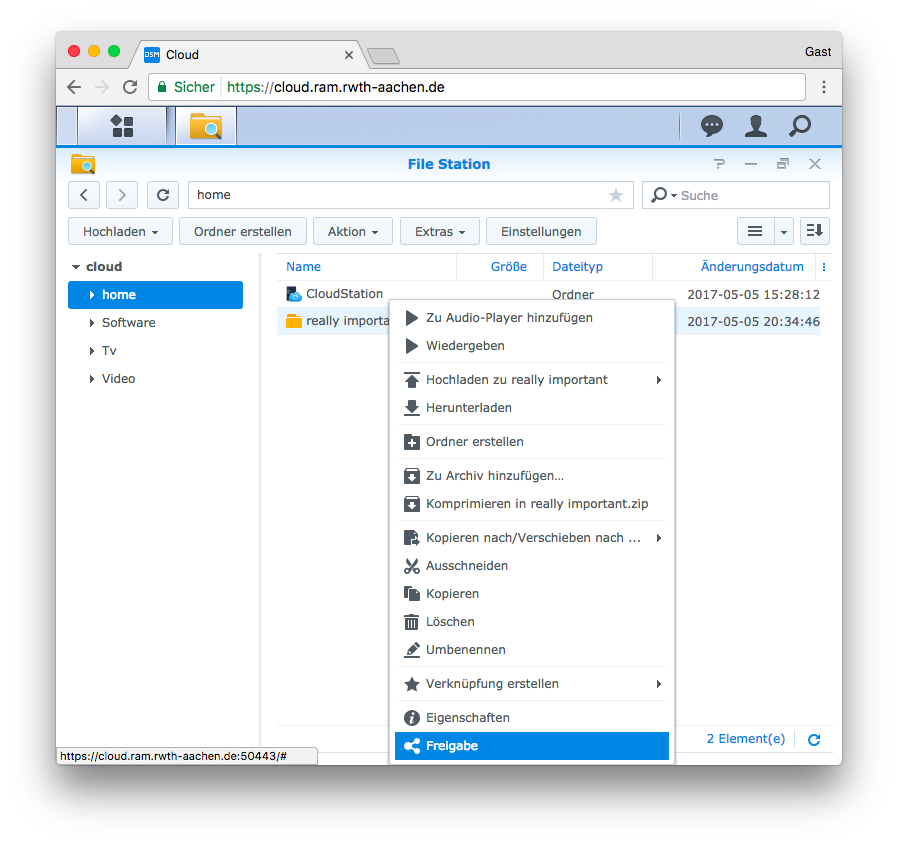 Get the DiskStation Drive:
Sync with your PC / Laptop (also available for Linux):
Access with your phone / tablet / iPad / iPhone: