Something's new? We'll post it here!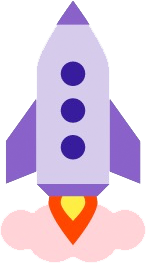 We finished our testing for the announced 10X the speed upgrade. We were quite happy with the results! That's why we will keep it that way: Fiber-Fast-Gigabit-Ethernet for everyone as of now!
Details

Geschrieben von

Florian Busch
In case you don't know what we mean or you never bothered to check in the last year:
We regularly write you emails. Not very often, but often enough. Sometimes those emails contain simple security checks, sometimes they are quite important. With our recently introduced password reset feature we really do need a mail address of you.

So please go ahead and log into our self-service my.ram and navigate to https://my.ram.rwth-aachen.de/personal and check your information. If you haven't lodged a mailing address please do so by writing us at Diese E-Mail-Adresse ist vor Spambots geschützt! Zur Anzeige muss JavaScript eingeschaltet sein!. It really is important to us that we can reliably contact you. Also please check if you get our mails. (The last email everyone should've gotten was from today about an available apartment. Our last mail to everyone was from May 2nd.)

While you are at it, you may check if you have ever set a sufficient password for your account. In case you didn't go to the Password section and set one.
By the way: Our news segment also doubles as a RSS Feed. Also Atom.
Details

Geschrieben von

Florian Weiland
Today we are announcing a beta test, which includes the upgrade of every ethernet (cable) connection from 100Mbit/s to 1Gbit/s - so 10x the possible speed! Some of you asked for it in the survey we did earlier this year. We will be trying to keep it this way for one week from now on and then evaluate the situation and look into a permanent upgrade.
It will not change anything about WiFi (WiFi was never limited by us). Please note that even if we provide 1Gbit/s at the network sockets in your apartments by now you will still have to have compatible hardware. That means a modern network card/pc/laptop. You will most likely not get the highest speeds if you have a router connected. 99% of all routers we see in the dormitory can only handle 100Mbit/s and therefore limit the speed back down to 100Mbit/s. It might be a good time for you to disconnect your router (if it was not setup by us), use RAMNET WiFi (if possible) for the wireless clients and connect your computer directly with a cable to the network socket and benefit from this huge speed improvement.
Most servers on the internet are not even able to serve data at that high speeds. So when you are stuck at 200/300Mbit/s it might be the server on the other end. You can run a speedtest at www.speedtest.net or at speed.ram.rwth-aachen.de if that isn't working to capacity.
This is what to expect on average:
Technical info:
We are offering 1Gbit/s full duplex, so up- and downstream
Downstream is 32x faster than average DSL
Upstream is 500x faster than average DSL
We only have 1Gbit/s Uplink to the ITC (IT Center RWTH), so if anyone abuses this situation and limits other tenants connection we will limit specific devices
Details

Geschrieben von

Florian Busch
We finshed the work on our password reset feature.
It is online and awaiting your request in case you forgot your account password.
Head over to https://my.ram.rwth-aachen.de/forgot
How does it work?
We will send you an email with a link which will be valid for 30 minutes. Once you set a new password the link will be invalid. This is why having told us your email address is important. Please send us an email to Diese E-Mail-Adresse ist vor Spambots geschützt! Zur Anzeige muss JavaScript eingeschaltet sein! in case we do not have your address already! You can check on the personal tab at my.ram under email.
Details

Geschrieben von

Florian Busch
Our test went perfect. We tested a full disaster scenario and all precautions paid out just fine. We have fully a working emergency power backup in place now. Thank you for your patience during the tests!


Details

Geschrieben von

Florian Busch