Something's new? We'll post it here!
Today we are announcing a beta test, which includes the upgrade of every ethernet (cable) connection from 100Mbit/s to 1Gbit/s - so 10x the possible speed! Some of you asked for it in the survey we did earlier this year. We will be trying to keep it this way for one week from now on and then evaluate the situation and look into a permanent upgrade.
It will not change anything about WiFi (WiFi was never limited by us). Please note that even if we provide 1Gbit/s at the network sockets in your apartments by now you will still have to have compatible hardware. That means a modern network card/pc/laptop. You will most likely not get the highest speeds if you have a router connected. 99% of all routers we see in the dormitory can only handle 100Mbit/s and therefore limit the speed back down to 100Mbit/s. It might be a good time for you to disconnect your router (if it was not setup by us), use RAMNET WiFi (if possible) for the wireless clients and connect your computer directly with a cable to the network socket and benefit from this huge speed improvement.
Most servers on the internet are not even able to serve data at that high speeds. So when you are stuck at 200/300Mbit/s it might be the server on the other end. You can run a speedtest at www.speedtest.net or at speed.ram.rwth-aachen.de if that isn't working to capacity.
This is what to expect on average:
Technical info:
We are offering 1Gbit/s full duplex, so up- and downstream
Downstream is 32x faster than average DSL
Upstream is 500x faster than average DSL
We only have 1Gbit/s Uplink to the ITC (IT Center RWTH), so if anyone abuses this situation and limits other tenants connection we will limit specific devices
Details

Geschrieben von

Florian Busch
Our test went perfect. We tested a full disaster scenario and all precautions paid out just fine. We have fully a working emergency power backup in place now. Thank you for your patience during the tests!


Details

Geschrieben von

Florian Busch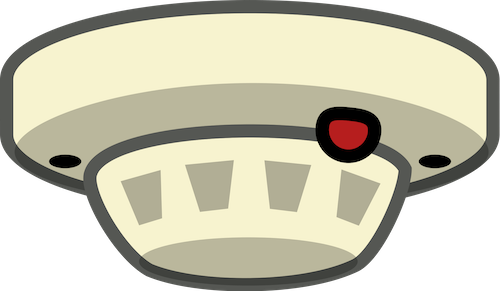 The following message's content has nothing to do with ramnet e.V. but does concern everyone. We are not responsible or in any way associated to the following. But we though it would be nice to know for everyone.
So keep reading..
As you might have noticed by the letter in you mailbox, there will be a huge event coming up:
Everyone of us will get smoke detectors in his/her apartment. As of 1st of January 2017 smoke detectors are required by law in each apartment.
This is why there will be a company coming to your apartment to install those smoke detectors. They will procceed a follows:
Vaalser Str. 150a: 6th of July 2016,
Vaalser Str. 150b: 8th of July 2016,
Vaalser Str. 152a: 13th of July 2016,
Vaalser Str. 152b: 15th of July 2016,
Vaalser Str. 150: 19th of July 2016,
Vaalser Str. 152: 21th of July 2016,
always starting at 9AM.
To know what happens if you are not at home make sure to check our the letter in your mailbox.
For further questions do not contact us (since we are just forwarding this message). Check out the contact details on the letter.
Details

Geschrieben von

Florian Busch
Hey there everybody,
today starting at 6pm we will have a blackout-test of our setup. We want to know if our battery works properly and every system with it.
Best Case scenario for you: nothing really happens, except for 5 Minutes when our battery is emtpy and we resupply power.








Why are we testing it? If the general power fails for some reason and our battery doesn't work, it will be bad. So we want to make sure everything works properly.
Wish us luck!
Icons from icons8.com
Details

Geschrieben von

Florian Weiland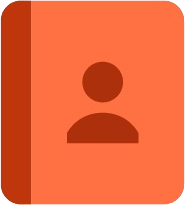 If you are looking for the apartment number of a member you can check the address book in our Webmail at https://mail.ram.rwth-aachen.de
Might be usefull if you are missing a packet and only have the name.
Details

Geschrieben von

Florian Busch