Something's new? We'll post it here!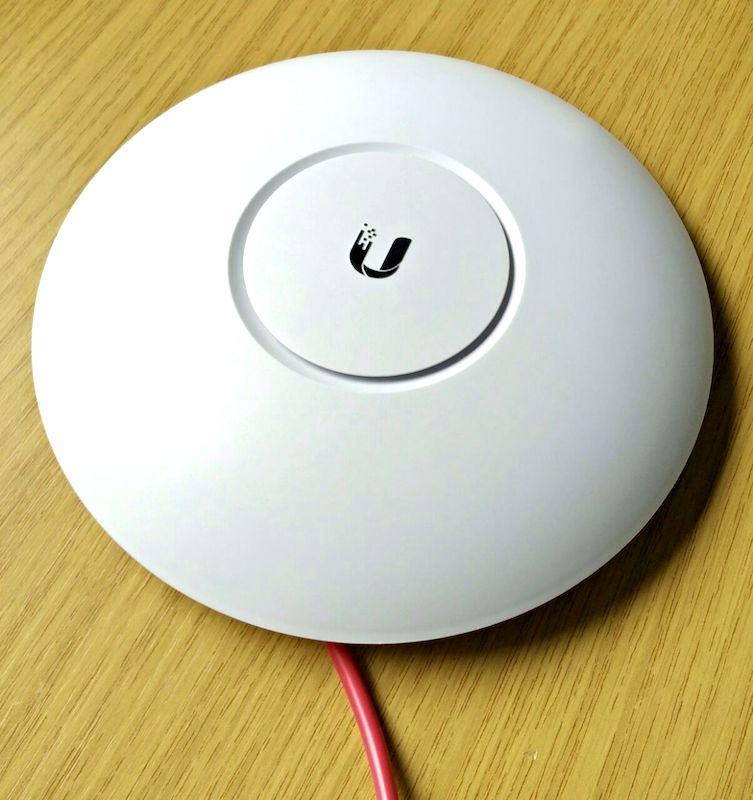 For the last 6 months we waited for WiFi hardware to be released. Most of you probably now that.
We now have the first batch of hardware. It came last week. Now before we can do a big rollout we need to test different things first.
Today we finished the first round of tests and we wanted to give you an update on that.
We wanted to know whether we could reach with PoE (Power over Ethernet -> Power on cable) up into the apartments or not. Especially, if we would be able to get to the 5th floor. We could confirm that we are able to feed power to an Access Point on the 5th floor through our cables, which is huge for us.
This means that we could, theoratically speaking, put an AP in every apartment, and we could power it over ethernet, so you won't need anything!
The next step will be finding hardware that can inject power into the cables on a larger scale than once. We aim for 12 slots. When we find this hardware, we will be testing that. Then we can equip every box with this piece of hardware. After that, we can order a big batch of access points and distribute them.
As you can see we took a step on the road to full WiFi coverage, which we are really happy about. So far so good.
Until next time!
Details

Geschrieben von

Florian Weiland
Aus der Umfrage ist der Wunsch entstanden, dass wir eine Liste einführen, wo wir unsere Dienste aufzählen und kurz vorstellen.
Das haben wir gemacht, und die Liste ist zu finden unter: https://www.ram.rwth-aachen.de/ramnet-e-v/unsere-dienste. Wenn wir etwas Neues basteln werden wir es dort ergänzen.
Details

Geschrieben von

Florian Weiland
Most of you probably don't know, but for the last two years we wanted to have air conditioning in our server room. Not only because in the summer it can get pretty unworkable in there with up to 40 °C, those temperatures are also not good for hard drives, processors and for a battery backup. Three years ago in the summer there was a power outage in the ram. Our servers really don't cheer when they are cut off from their power supplies, so we thought of getting a battery backup. But as mentioned batteries don't take heat too kindly and only live half as long as they should, which is pretty bad considering you really need them when you are not expecting a power outage.
To cut a long story short we really needed air conditioning. Unfortunately there were a lot of delays with different things, but in the last month we finally got the ball rolling and everything kind of happened in a blink. For that we'd like to thank Dr. Vossen, again Elektro Franken, our facility manager, Dimitrij and last but not least Bücken GmbH, who installed our AC unit.
This was also the reason why there was no internet on Tuesday morning to afternoon. Mr. Bücken and one of his associates came in the morning, drilled two big holes through walls, and installed the AC unit in our server room and the split unit on the outside, which some of you may have already seen. We are now keeping IT cool.
So thank you, Bücken GmbH. We are now looking at installing an UPS for better outage safety.
Here are some impressions of the instalment.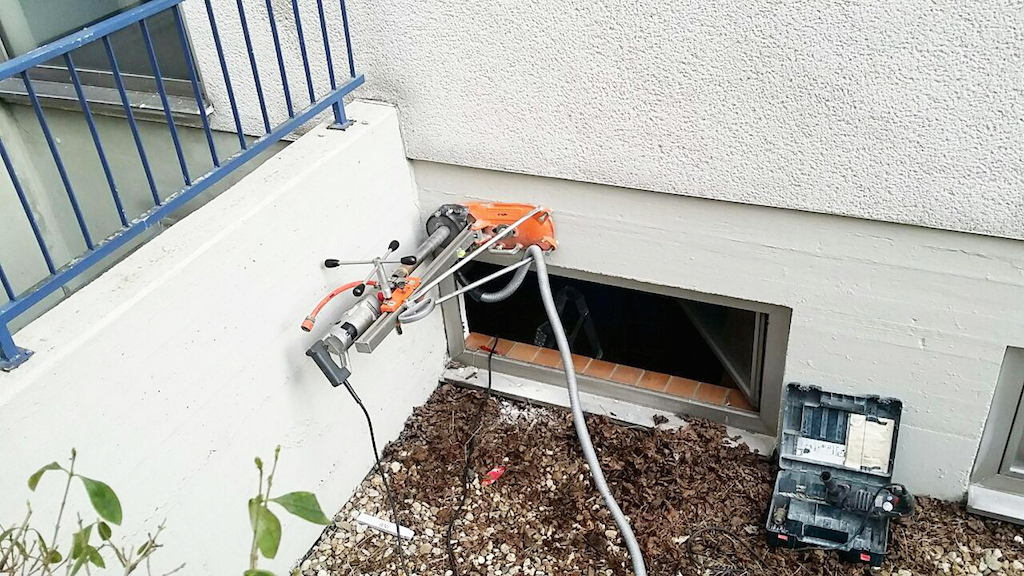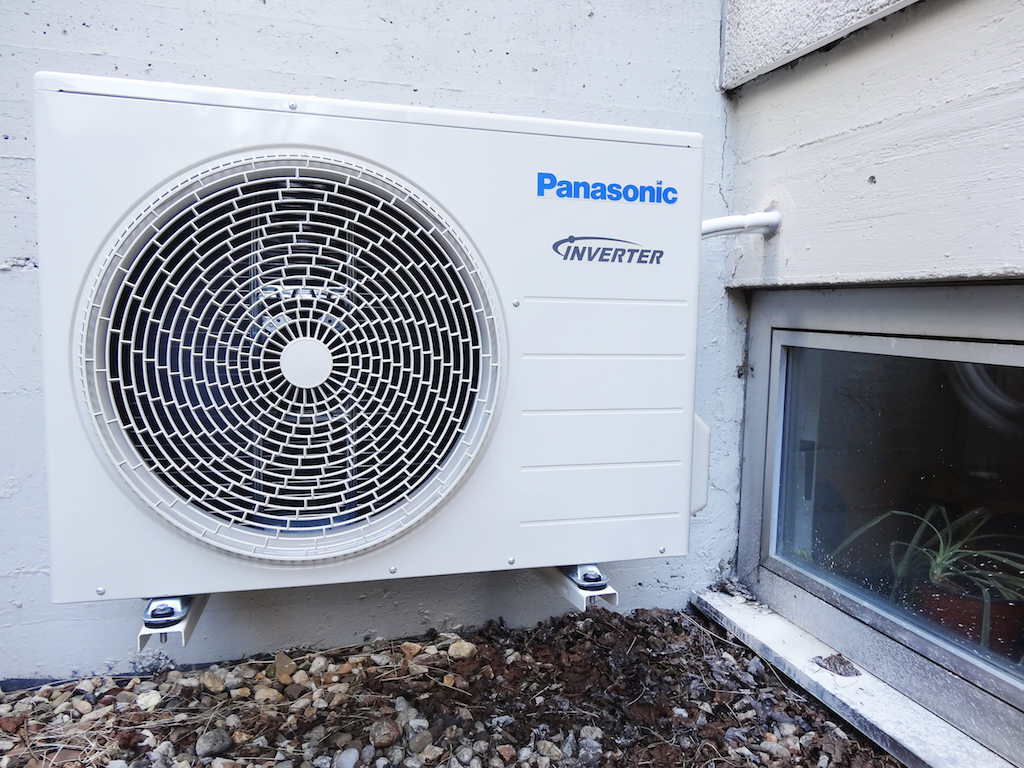 Details

Geschrieben von

Florian Weiland
You know our stance on Routers. Recently we finally found a way to support them. Tomorrow (Tuesday) admin staff will be available between 4 pm to 8 pm in G-Raum (community room) just for you.
You will have the opportunity to bring your Routers (if they do yet not air the RAMNET WiFi) and get them configured for our network. Also you will receive direct support if somethings wrong with the config immediately. This is your best chance to hop on to the new network. In case you didn't know about our new system there is a news link here. We also have a positive list of routers here which already worked.
Some of you are getting moved to the new system tomorrow anyways, so if you have trouble moving over you can come as well.
As a side note: Everyone will be ported eventually, so this would be a good opportunity to get moved over on your own accord. So come see us!
Details

Geschrieben von

Florian Weiland
Letzten Montag haben wir per Rundmail um Teilnahme an einer internen Umfrage gebeten. Zu dem jetztigen Zeitpunkt haben 54 Personen daran teilgenommen, was uns sehr freut. Wir möchten an dieser Stelle allen Teilnehmern danken. Wir haben gestern Abend die Ergebnisse besprochen und ausgewertet. Wir werden uns die Anregungen zu Herzen nehmen und "demnächst" eine zweite (verbesserte) Umfrage starten. Da hoffen wir, dass wir noch mehr Mitglieder erreichen.
Bis dahin!

Details

Geschrieben von

Florian Weiland