Something's new? We'll post it here!
We migrated to an even better way of keeping your passwords save (technical details below). Unfortunately you will need to overwrite your account password at my.ram to keep access to new services that we publish soon.
That means, log in and put in the same or a different password in the account pasword field. You do not need to alter the wifi password. If you do, please change it on your devices aswell.
Please take a minute and do that now.
Everyone not having overwritten or set a new password within a week will get an notification from us to ensure that you stay connected to the network.
Technical details:
You might wonder why we need you to reenter your password when we already "have" it? Well, we do not really have it, we hashed it. That means the we are not able to display your password and thus are not able to provide it as input to the new hashing function which we use. Some of you did already reset your password, but overall there are a lot users who would lose access if we simply switch to the new method now. We don't want to wait months until everyone has somewhen access to the new method. So please login and set the account password now.
Details

Geschrieben von

Florian Busch
Hi there folks,
just as a short reminder on the website as well:
We currently have our User Survey running, we want to know what you think. It doesn't really take long, as it is not that long. Just a take a look in your email inbox and follow the link in the email we sent you.
Thank you for taking the time!
Details

Geschrieben von

Florian Weiland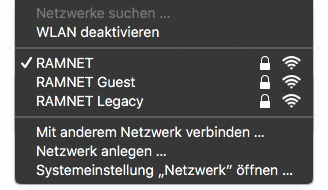 We noticed that we are having some wireless devices in
RAMNET Legacy which are also capable of running the normal
RAMNET or RAMNET Guest WiFi.
The Legacy WiFI is only for devices which cannot connect to the normal network with username and password. Please double check to which network you are connected. We will drop any invalid device in the future also denying access to the other networks (read below).
Simple: check if you are using the correct network. If you are using an iPhone/Android/iPad/Tablet/PC/Laptop it is most likely that you can connect to RAMNET/RAMNET Guest.
You don't need to check devices which we added to your account manually, they are flagged.
Details

Geschrieben von

Florian Busch
Just a short reminder: If you can no longer access our website or mail/cloud/my it is probably because of the security standards we implement.
We are dropping <= TLSv1 and some rather old ciphers to keep you save.
To make that less technical:
You will need (when using apps coming with the OS)
Android 4.4.2 (or higher)
Windows 7 (or higher)
Windows Phone 8.1 (or higher)
Java 8u31 (or higher)
Safari 7 / iOS 7.1 (or higher)
macOS 10.7 (or higher)
to reach out to mail and other services (cloud/my) of us.
Details

Geschrieben von

Florian Busch
Hey everybody,
we noticed that some of you are using our mailing system to find lost packages. While it is a great way to find out who got your delivery we consider it spam, because we have a better way to find someone who lives here.
---
First you go to mail.ram.rwth-aachen.de and login with your username (firstname.lastname) and your account password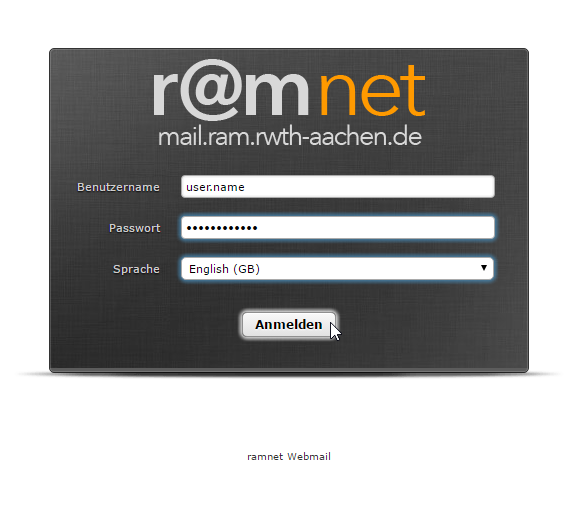 Then you navigate to the address book.
There you can find a search bar.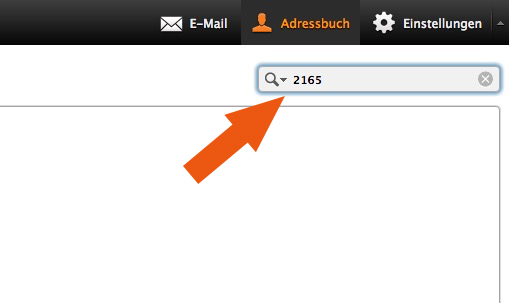 In this search bar you can type in an apartment number or a name and you will find who you are looking for.
Then you can send that person an email directly, instead of contacting everyone.
Cheers!
Details

Geschrieben von

Florian Weiland