Wenn wir Netzstörungen im ramnet haben, dann informieren wir euch auf dieser Seite darüber.
Angekündigte Wartungen werden wir hier nicht angeben, da die Seite dann oft eh nicht erreichbar ist.
Schaut dazu doch bitte auf Facebook oder Twitter vorbei. Dort werdet ihr auch informiert, wenn mal etwas nicht ganz so rund läuft.
Die Graphen werden jede Minute neu generiert.
Network status map

Software Services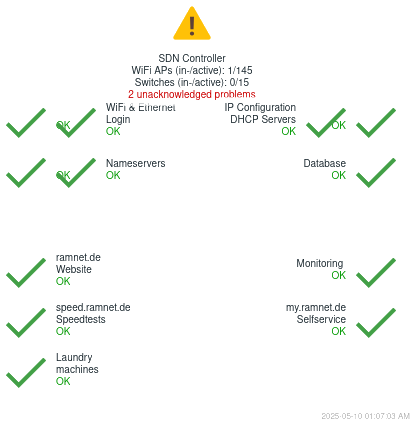 ramnet fiber uplink to ITC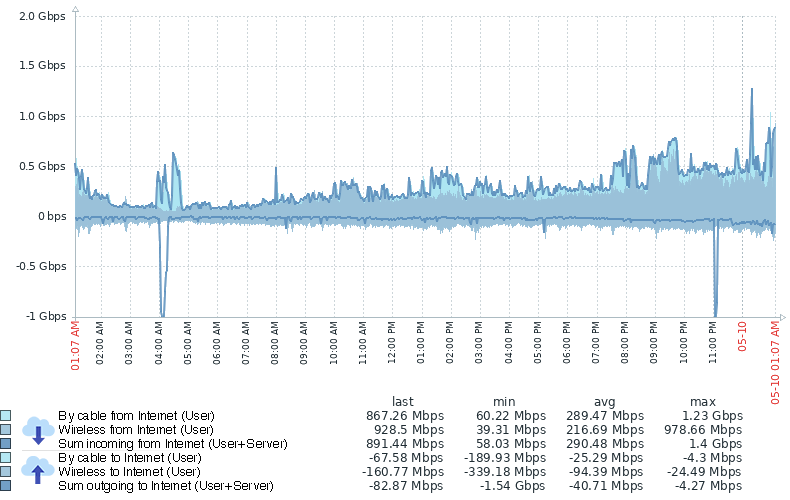 Wifi coverage
We will soon be publishing our map again.
WiFi band and standard
TV statistics
Internal statistics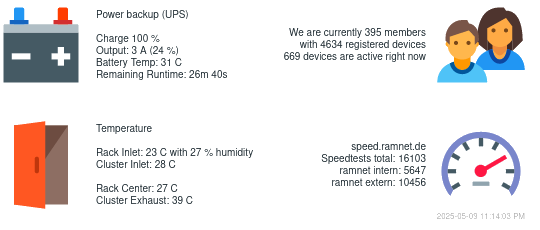 Number of connected users
Number of connected devices
RWTH Network
RWTH's weathermap - see "WH" = Wohnheime (all RWTH dorms combined - mid center)

Icons are provided by icons8.com